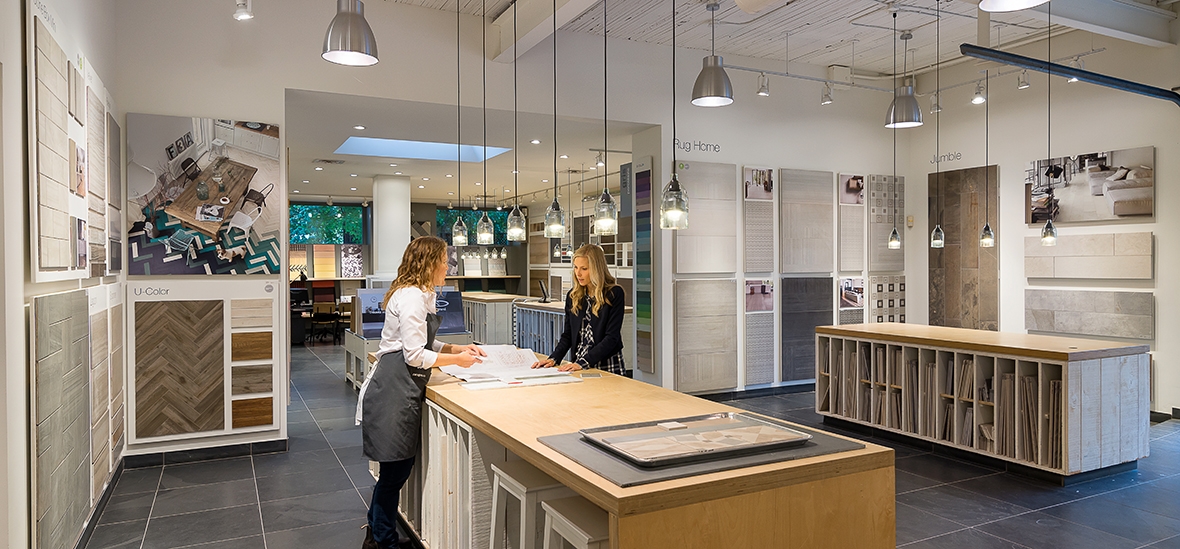 What to prepare before visiting our boutique?
Here is a list of things to consider before visiting us in-store at one of our Boutique Workspaces or Ceragres Tileshop partners.
Draw or make a sketch of the room or surface you would like to redo. If possible, indicate the dimensions in square feet or inches.
Take photos from as many angles possible of the room or surface you would like to redo. Gather photos from the web on sites like Pinterest or Houzz, magazines, etc. that inspire you.
Should you be renovating your kitchen or bath, we suggest that you bring a cupboard door or drawer front with you when you visit our store. One of our advisers can then suggest products that would work with your colours and type of materials already in place.
Pre-select products with the help of our integrated search engine in the Products section of our website. You can then "Favourite" items and these can be looked up online by one of our expert advisors at our Boutique Workspace. You can even send your choices ahead of time so we can have samples ready and start to think about different product combinations, etc.