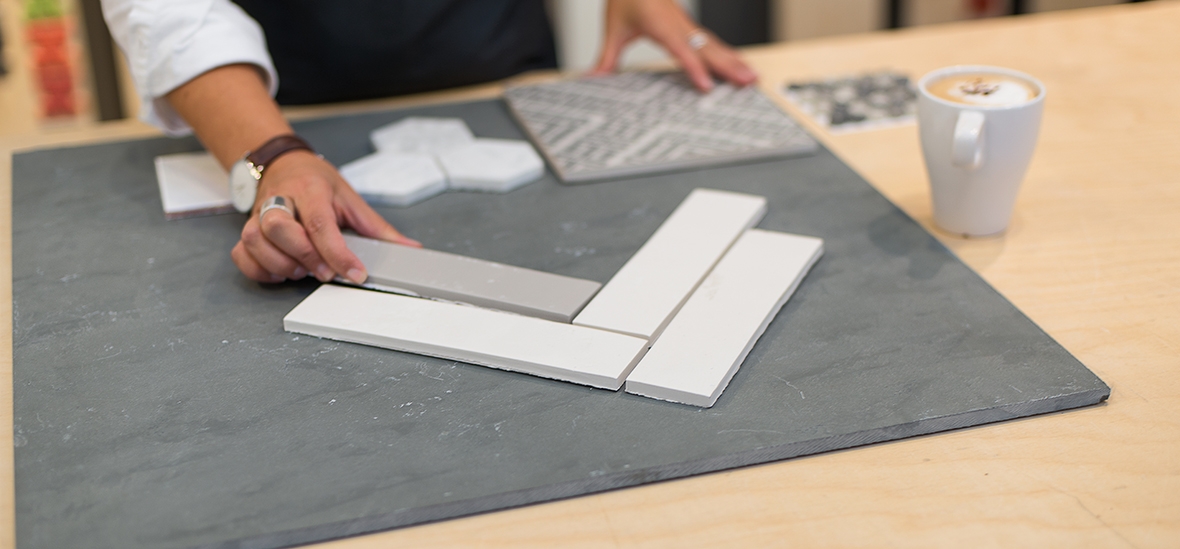 Choose a material: There is a wide variety of countertop surfaces offered at Ceragres: Quartz, natural stone, Lapitec, ceramic, etc. Gather information on different materials and make a decision based on characteristics that best suit your style, daily habits and maintenance.
Preliminary plan: Measure your counter surface and include as much information as you can (ex: sink hole size). This information is relevant when establishing a budget for your project.
Material combinations: Bring photos, colour samples and materials that will be considered when choosing your countertop (ex: cabinet colour and material). This information will influence your decision and help you make the right choice.
Compare the different countertop materials here
Everything is allowed when choosing a backsplash: every format, colour and material works. It all depends on your own style!
Let your imagination go and choose a pattern that best fits the tile collection you picked and the space where it will be installed. Mix colours and finishes and create your own space!
Stacked
Subway
Diagonal
Chequered
Chevron or herringbone
Hexagon
Porcelain and natural stone are materials that work perfectly with a heated floor system which is not limited to bathroom and kitchen floors, but can be installed all around the house.